The CMR consignment note is an official document for the transportation of goods and an agreement between the carrier and the sender. According to Article 2230 of the Civil Code, it establishes the carrier's obligation to transport the sender's goods at an agreed price from one place to another, delivering them to the consignee.
According to Article 5 of the Convention on the Contract for the International Carriage of Goods by Road (CMR), the CMR consignment note must be signed by both the sender and the carrier. These signatures can be executed typographically or replaced with stamps if permitted by law in the country where the consignment note is prepared. Information that needs to be included in the CMR consignment note:
■ Date of consignment note preparation;

■ Name and address of the sender of goods;

■ Name and address of the consignee of goods;

■ Description of the goods;

■ Number of packaging units;

■ Loading and unloading locations of the goods;

■ Gross weight of the goods;

■ Time of acceptance of goods under the carrier's control.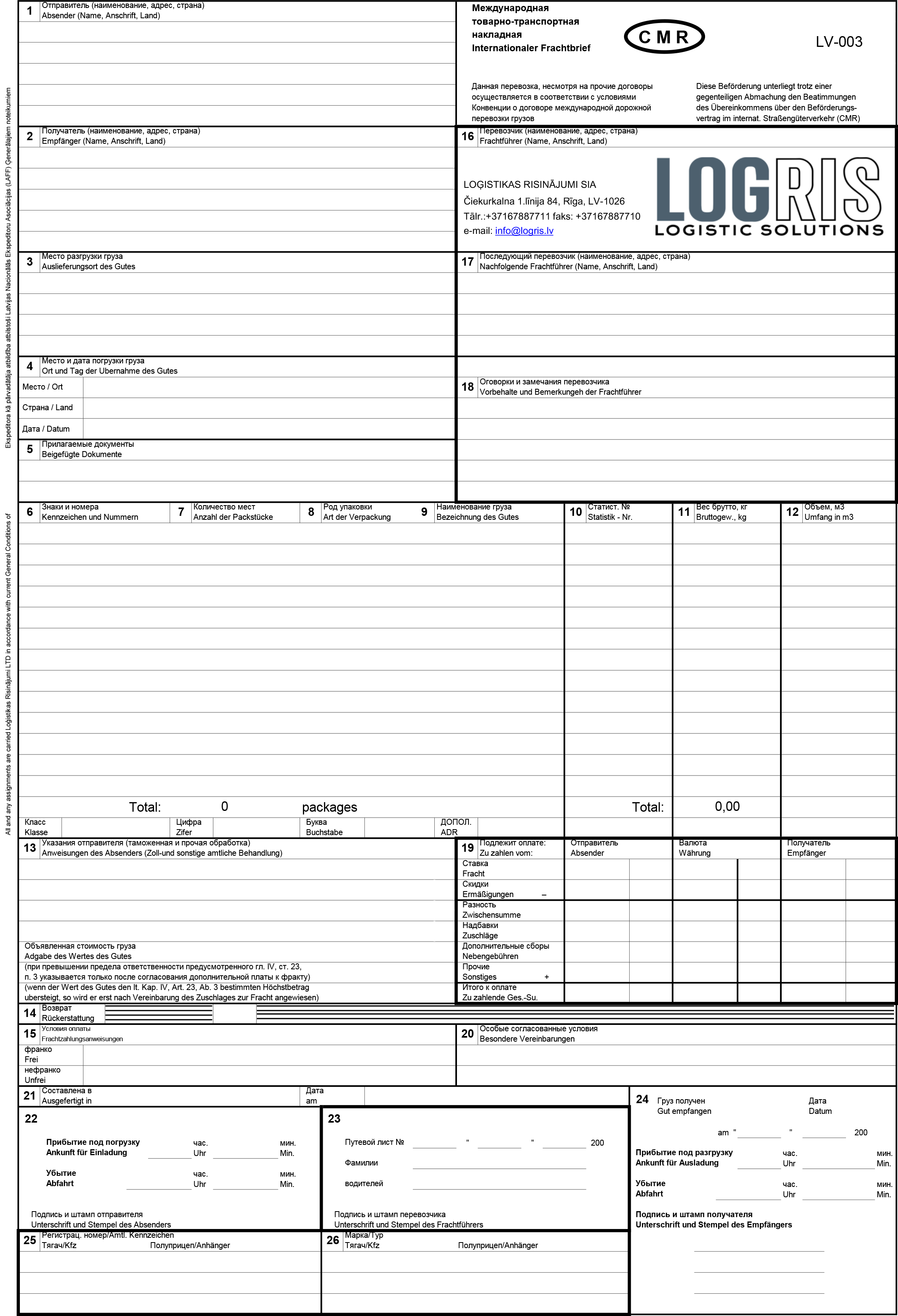 CMR Sample in German and Russian language
Full version Click Here!
---
CONVENTION
FOR THE INTERNATIONAL CARRIAGE OF GOODS BY ROAD
CONTRACT (CMR) – Latvian